Sweet2Cook may earn a small commission via affiliate links in this post.
You will love this super easy, delicious and refreshing 2-ingredient Summer Strawberry Sorbet recipe. We made this for Mother's Day weekend and it was a big hit!
Ingredients:
1 lb. Frozen Strawberries
1/3 Cup Honey
2 tbsp. Water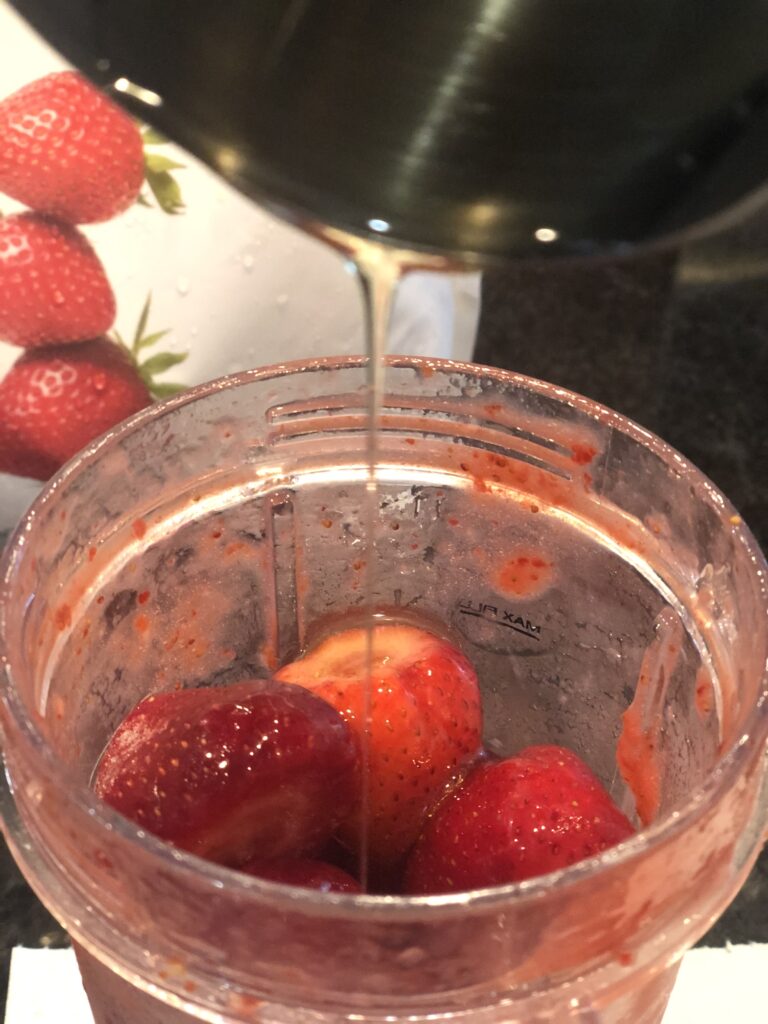 Directions:
Place 1 lb. of frozen strawberries into a food processor or blender
Add honey and water
Blend until creamy: *If using a blender, you will need to blend, mix with a spoon, and then re-blend multiple times to get all of the strawberries blended.
Place into a dish and smooth the top with a spoon
Freeze for 1-2 hours
Scoop and enjoy!
You can always choose to add berries or whipped topping for a fancier dessert!
Note: You may need to separate into 2 batches unless you have a large blender or food processor. In this case, just take approximately half of the frozen strawberries and half of the honey and water, mix and place into the dish. Then repeat with the remainder of the strawberries and honey / water.